CALL FOR APPLICANTS
Seeking PhD students for a transdisciplinary graduate training program. 

Applications will be reviewed starting on February 1st, 2022, with priority given to those applications received prior to February 1st, 2022. Rolling admission will continue through May 1st, 2022.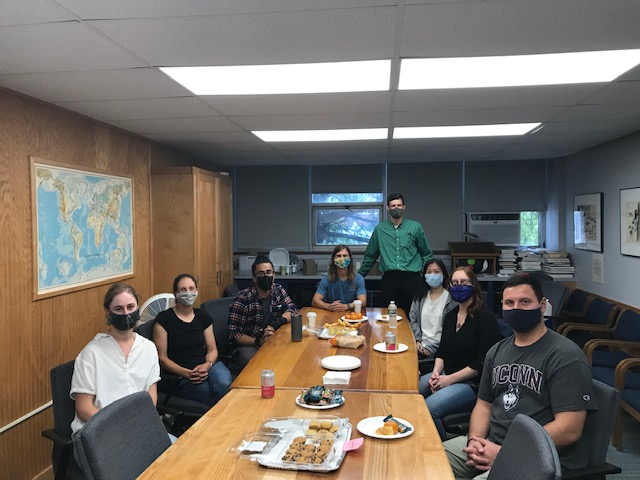 Welcome to Team-TERRA - Building Resilient Landscapes for Food, Energy, Water, and Ecosystem Services in America's Original Megalopolis.  Team-TERRA is a newly funded transdisciplinary training program in the Center of Biological Risk at the University of Connecticut. The training program consists of a 2-year sequence of coursework, teamwork, a real-world internship, and associated workshops. We will use the northeastern US megalopolis stretching from Boston to Washington, D.C. as a living laboratory to understand, predict, manage, and communicate risks to food, energy, water, and ecosystems in the face of global change. As part of the training program, trainees will work in diverse teams to predict and solve complex problems of the future in regions that are urbanizing and stretched to both provide the essentials for human wellbeing while maintaining the many benefits of biodiversity and natural ecosystems. 
Welcome Team-TERRA Cohort 2021-2022
Adam Gallaher, Sarah Klionsky, Raul D. Flamenco, Jessica Espinosa, Franco Gigliotti, Madeleine Meadows-McDonnell, & Yan Chen
Welcome Team-TERRA Cohort 2022-2023 so far...


Peter Billman, Ketki Samel, Katja Kwaku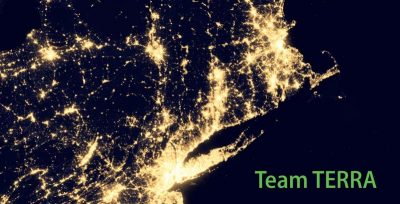 Values Statement
Open-mindedness

Give and receive support to create an equitable, empathetic, inclusive environment

Purpose-driven to improve the world

Freedom to grow

Overcome barriers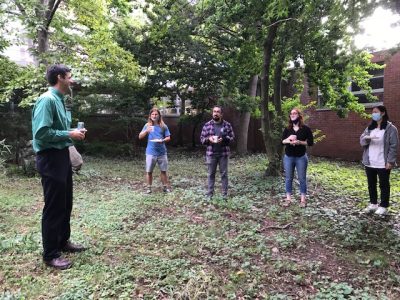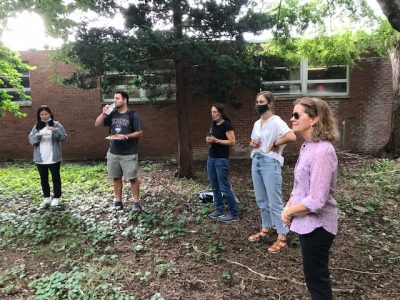 Collaborative Partner Organizations
We are excited to collaborate with these partner organizations:
The premier ecosystem research institute, the Cary Institute of Ecosystem Studies in Millbrook, NY. Together, we will study the risks to the urbanizing landscape of the northeastern U.S

UConn Institute of the Environment

has a mission to advance research, education, and engagement concerning the environment and sustainability at the University of Connecticut. 

UConn Center for Biological Risk

seeks to improve the capacity to assess, manage, and communicate biological risks of global change through research, teaching, and community outreach. The Center focuses on risks that affect, originate from, or are mediated by biological systems. 
Curriculum
1st year
Fall:
EEB 5872 Environmental Risk Assessment, Tuesdays, 9:30am-12:30pm, Bamford Room, Room 171B in Torrey Life Science (3 credits) 
EEB 5882 Environmental Risk Practicum 1, Thursdays, 9:30am-11:30am, Bamford Room, Room 171B in Torrey Life Science (3 credits)

 

EEB 5895 Section (018) Environmental Risk Communication,

 

Thursdays, 11:30am-12:30pm,

 

Gant 416

 

(1 credit)

 

EEB 5482 Science Communication II: Writing for Public Audiences, Tuesday/Thursday, 2:00pm-3:15pm,

 

Gentry 140

 

(3 credits)

 
 Spring:
EEB 5882 Environmental Risk Practicum 2,

Tuesdays, 9:00am-12:00pm, Bamford Room, Room 171B in Torrey Life Science (3 credits)

GIS course elective (3 credits)
2nd year